Smart Office Solutions in Malaysia
Technology for the future of Smart Office Automation
A smart office is one that makes it easier and more efficient for employees to complete their work by automating and streamlining various business processes with technology. From smart lighting systems to voice-activated virtual assistants that can handle administrative tasks, there are many different components that make up a smart office. Smart office solutions improves the working environment through the use of smart office technology. These systems/technology can help in improving productivity, reducing costs and increasing efficiency. It is also called as 'smart' because it uses advanced sensors for monitoring various aspects of the workplace. It helps in making the workplace more efficient by providing accurate information about the status of the equipment and people at any given time.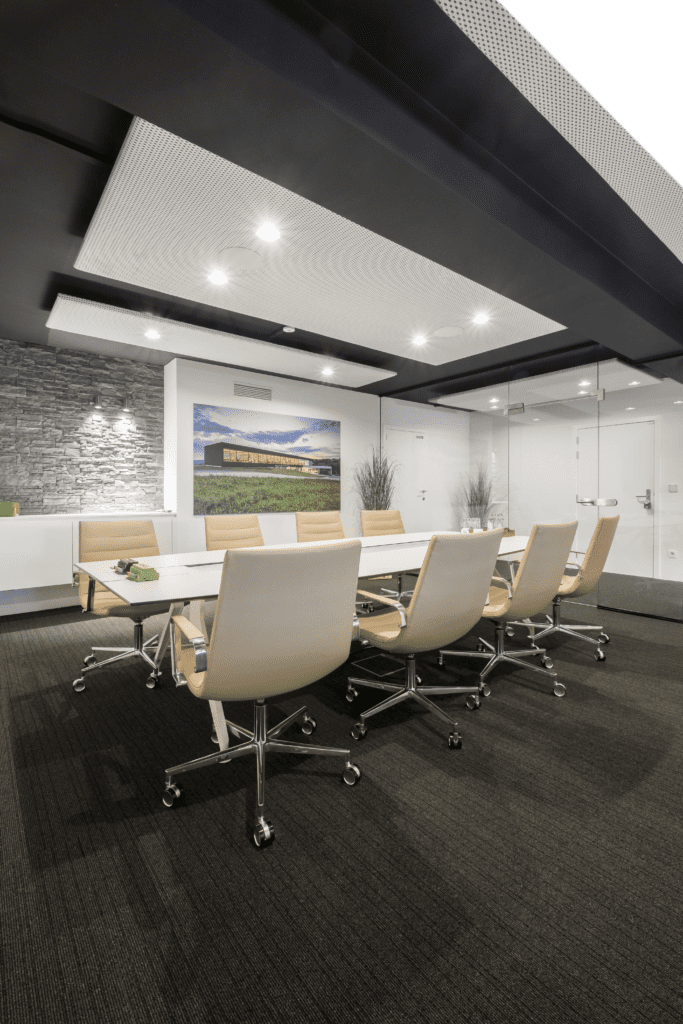 Benefits of a smart office system
There are numerous benefits to invest in a real smart office setup, whether it is being newly constructed or renovated:
More comfort
Monitor the status of all the equipment in real-time making it easier for users to perform their jobs faster and better.


Lower energy consumption
Save Energy and reduce costs with automated lighting and temperature control.


Totally Safe & Secure
Improved safety at the workplace with a system that stays active 24/7 with real time alerts on any suspicious activity.


Managing Devices
Fully automated system integration that can be managed through one unified App (smart office application).
Implementing smart and automated office solutions
Smart lighting has been around for quite some time now with intelligent light bulbs that turn on or off based on occupancy patterns. The right balance of natural, bright, or cool lighting can better support employees' energy and focus. Plus, lighting is efficiently controlled by smart systems which reduces energy consumption especially if there's enough natural light indoors. Read more on smart switches.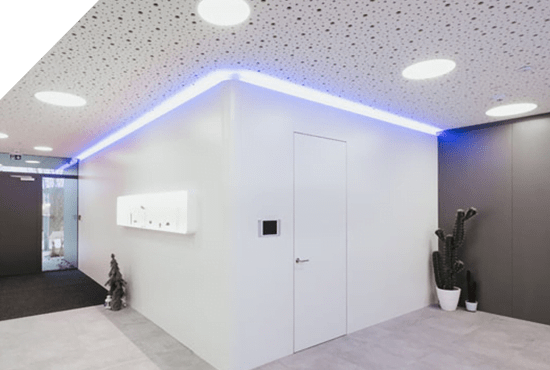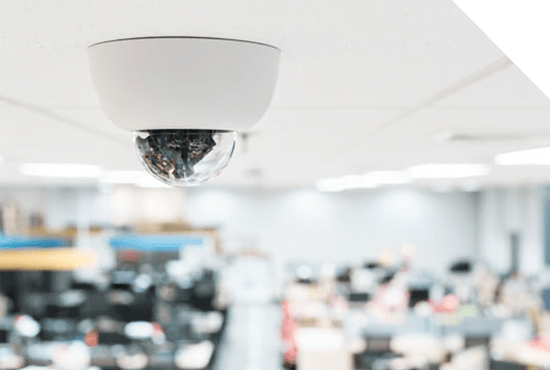 We automate security cameras & alarm systems for offices or building premises. While alarm systems remain activated during non-working hours, they get automatically deactivated when the first employee enters the premises using the NFC code touch. Security cameras monitor your facility 24/7 and provide real-time updated using object detection algorithm. When triggered, alarm systems can invoke a sequence of reaction form external alarms, flashing of building lights, alerts through internal speakers. Nominated personnel will also be notified through alerts on their smartphone. Monitor your property from anywhere via Smart Security System.
A fully automated smart curtains system for automatically regulating the intensity of light emitted by an artificial lighting source according to its location relative to the Sun, solar radiation levels and ambient temperatures. Automatic shades can be an enormous help when trying to create a perfect office environment.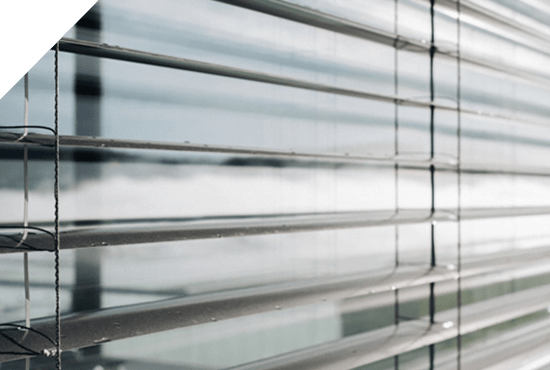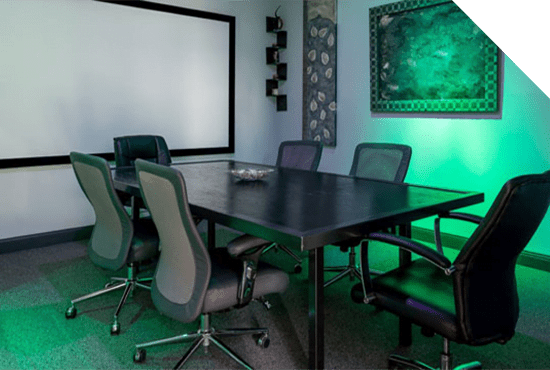 Offer your employees, customers or visitors soothing piped music in designated areas of your building. This can be a welcoming feature in reception lobbies, guest toilets, stairways, and recreational areas of the office. Control can be programmed for lunchtime or when entertaining guests. Our multiroom audio system offers automated music, multiple audio sources, announcements from an easy-to-use App control.
With the rise of green initiatives and awareness among corporate offices, there is an increased need for smart energy management solutions. The benefits include reduced electricity bills, improved environmental sustainability, and increased employee satisfaction. Our systems keep an eye on power consumption and can balance energy usage during peak times. Usage data can be easily viewed from our App and notifications can set if energy usage reaches a specified threshold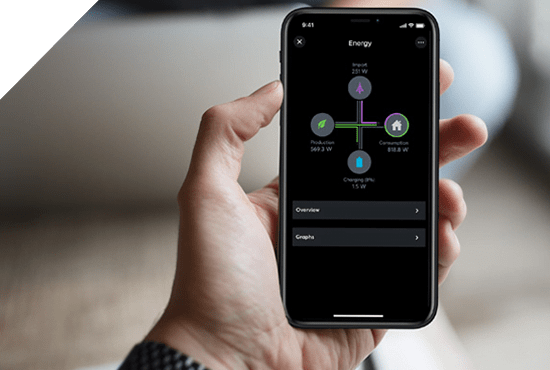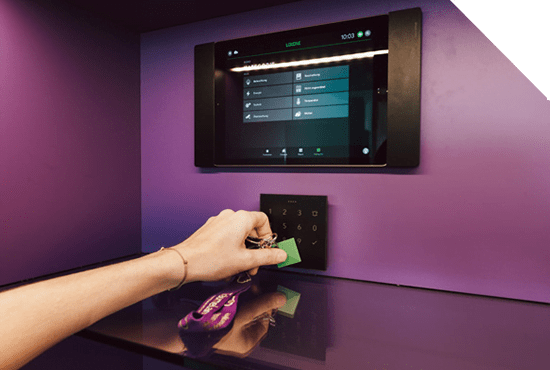 We implement simple and personalised access control for company staff. Your employees or contractors can present their NFC Key Fob to the NFC Code Touch, and they'll be granted the relevant access as per permissions set. The NFC Key Fob provides a cost-effective alternative to keys, which can be placed directly on a key ring. If someone loses their key fob, or access needs to be rescinded then the admin can simply delete that user's fob (via the app) and, if needed, pair a new one.
Environment Monitoring Systems
Our Environment Monitoring System monitors critical factors like water leak, temperature, humidity, fire, power consumption and more. It allows users to track different IoT enabled devices remotely and in real-time. The monitoring device provides a 24/7 operation wherein if an equipment fails or a problem arise, it instantly notifies you through SMS and email thus preventing equipment failure, downtime, and potential losses. Our smart server give seamless integration of industry protocols such as BACnet, Modbus_RTU, RS232, RS485, CAN, etc.
Also check some latest smart home features too.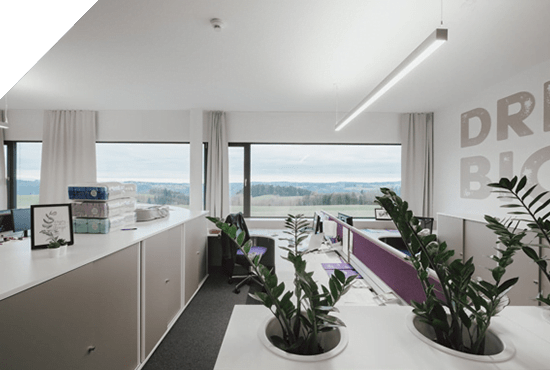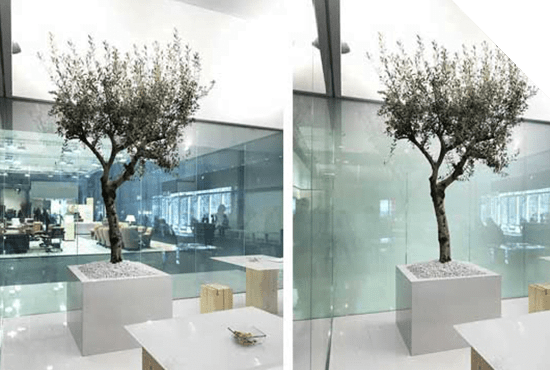 This glass looks like normal double-glazed unit but with an added extra layer of customization. When you look at the glass, you will notice there are two layers: one on top of the other. The bottom layer is usually made up of ordinary glass, while the top layer is made up of special material called electrochromic glass. When electricity is applied to the EC glass, it changes color. In this case, the EC glass turns dark blue when electricity is applied and becomes transparent again when it's removed. Save your time with smart glass. Official partner of loxone.
Simple Steps for Smart Office Automation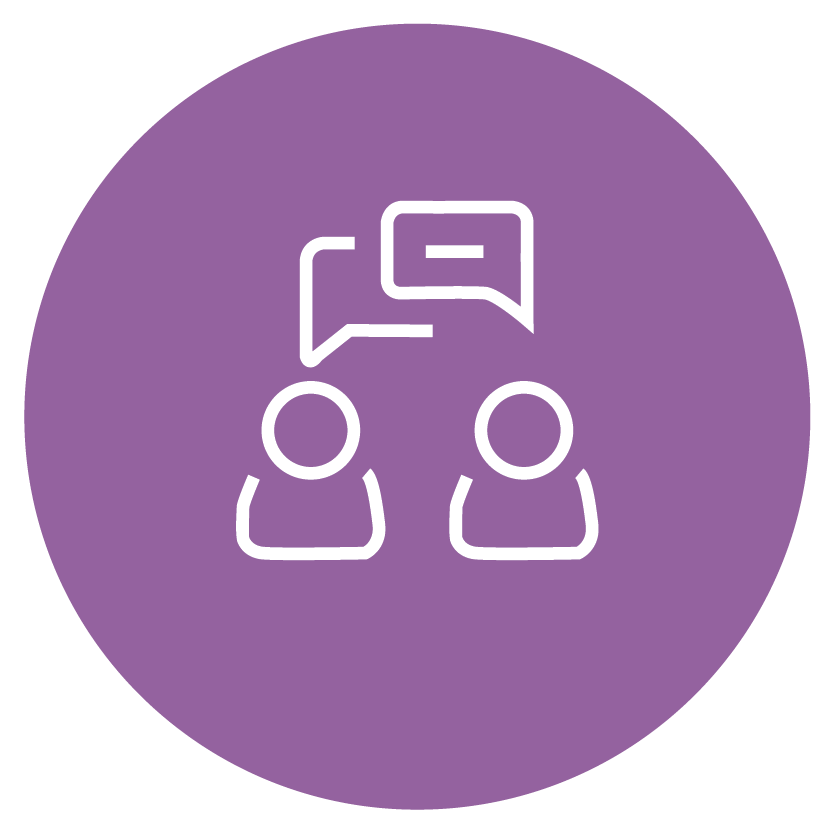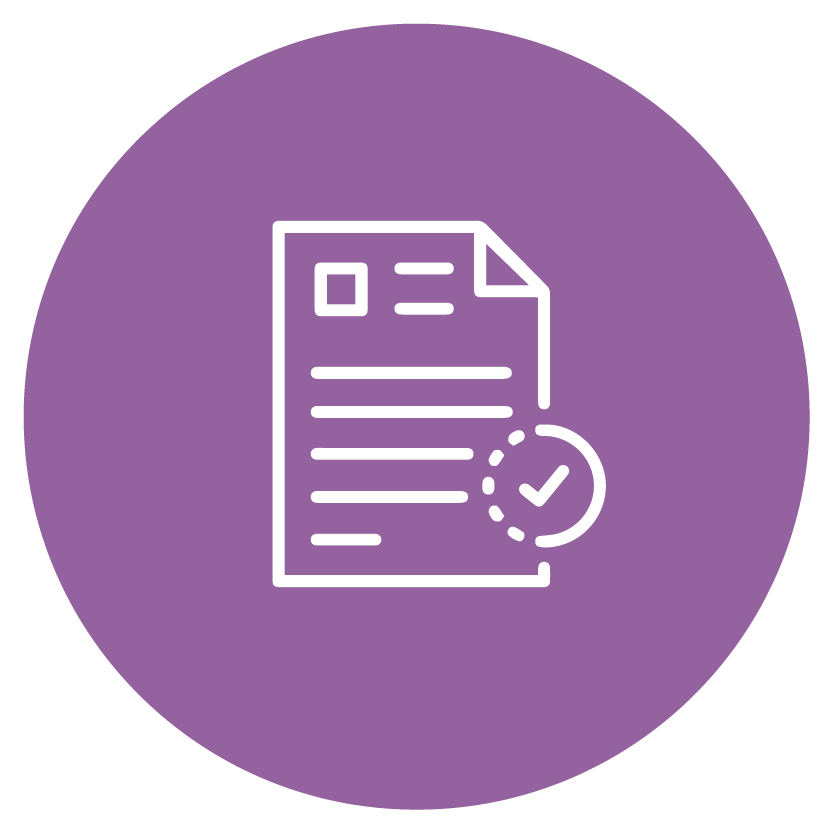 Proposal & Order Confirmation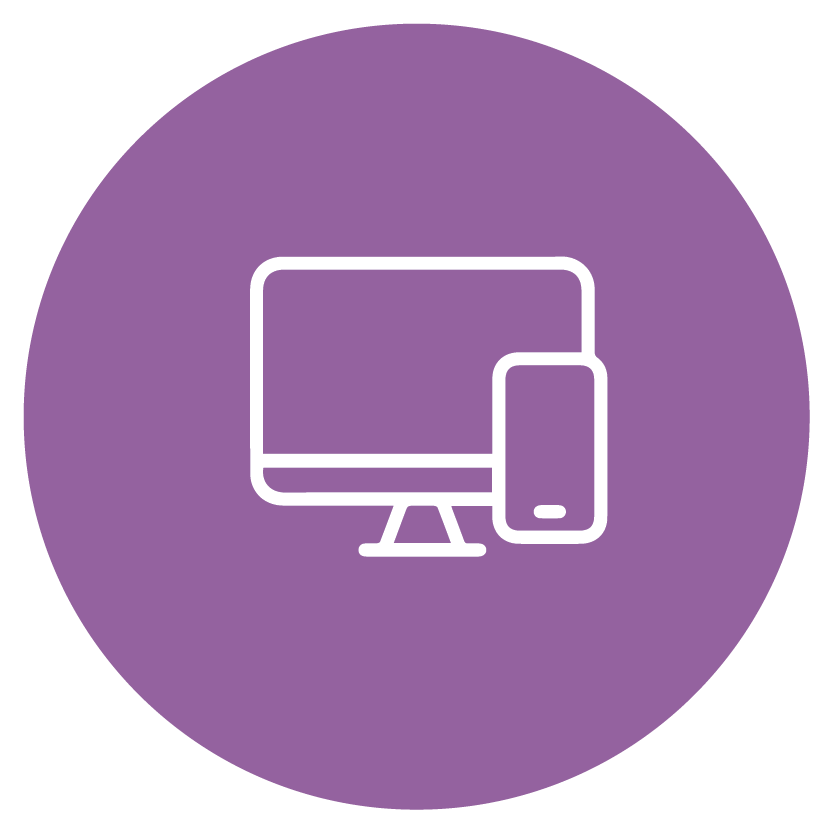 Planning &
Solution Design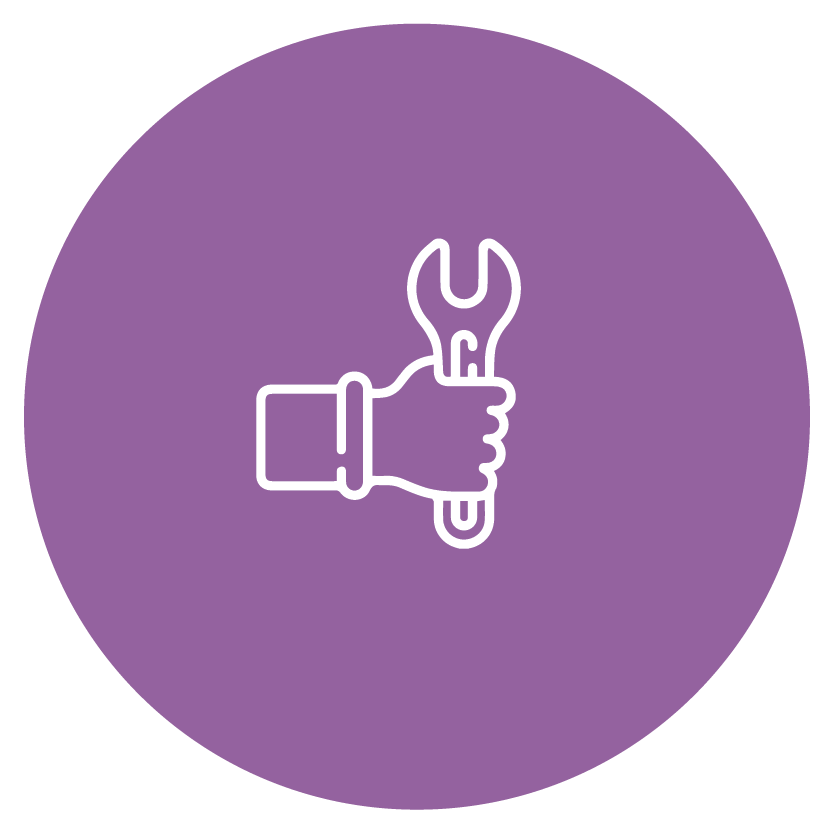 Installation & Confirmation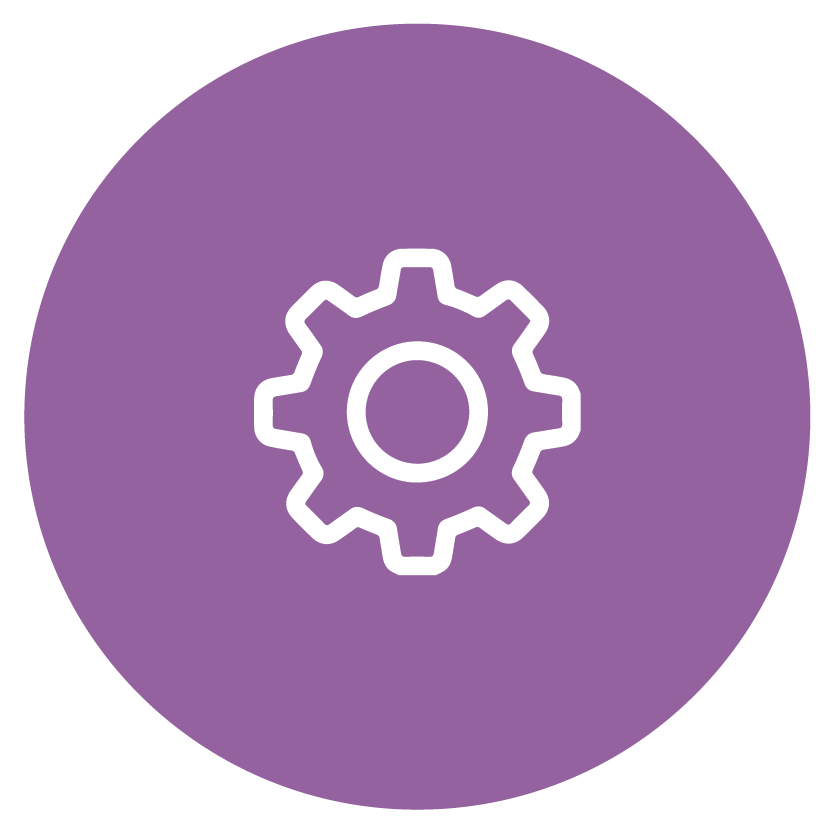 Frequently Asked Questions
1. What is the purpose of smart office?
A smart office is a workspace that is designed to be efficient, comfortable, and equipped with the latest technology. It is a workplace that enhances the employee's work experience and productivity while maintaining a sustainable environment.
2. How do I design a smart office in Malaysia?
Designing a smart office requires an understanding of the office's requirements, such as layout, lighting, and color scheme.
3. What technology do I need in my smart office?
A smart office must have high-speed internet, video conferencing equipment, smart lighting, and smart thermostats.
4. Which factors do I consider building a smart office?
Building a smart office in Malaysia requires careful consideration of various factors, such as office space design, technology, and sustainability.
Want to know more?
Let's discuss your smart office project