Smart Home Automation Solution in Malaysia
Grapes believes home automation should be easy and affordable, that everyone can embrace the smart home technology in their houses. With this mission, we are introducing Loxone smart home solution an economical, secure, and user-friendly. The centralized intelligent smart home automation system are perfectly integrated lighting, cooling, curtains, and other systems to build a Real Smart Home.

Improves the way we live our daily lives.
Our lives are filled with routine tasks that we don't often consider it such as: turning on and off the lights, operating curtains and blinds, regulating the temperature, etc. In a smart home all of those tasks are completed automatically. Additionally, this not only saves time, but also guarantees greater comfort and saving energy cost.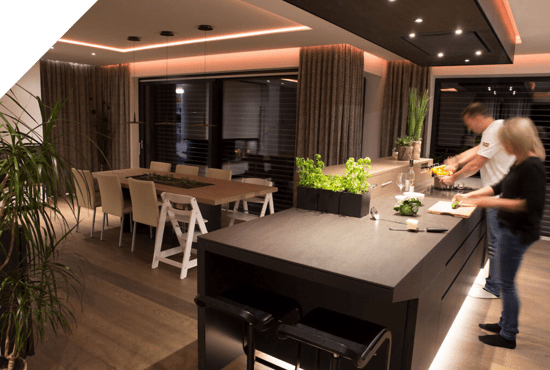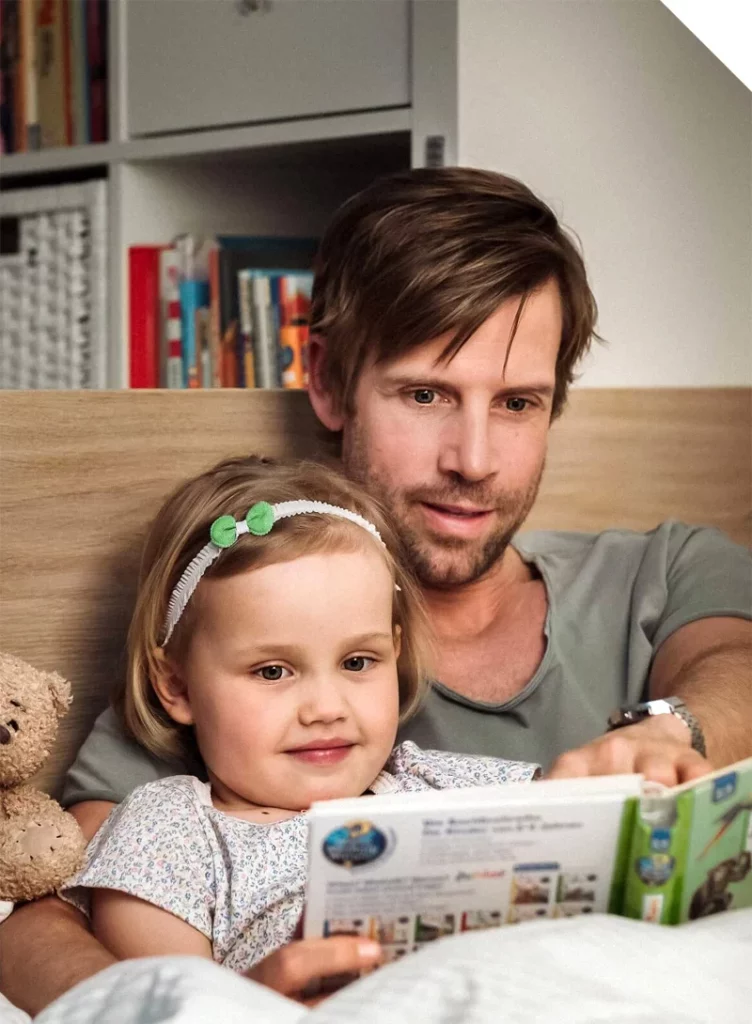 The benefits of a smart home system
There are numerous benefits to invest in a real smart house, whether it is being newly constructed or renovated:
More comfort
A smart home provides the perfect temperature everywhere, ambient music in the background, sun blinds, and much more.


Lower energy consumption
Reduce your electricity costs with intelligent energy management.


Totally Safe & Secure
A smart home provides a variety of security features, Protecting you from burglars, dangers and protecting your privacy.


Save More Time
More than 50,000 jobs are automated annually by a smart home, which helps you save lots of time.


Maintain Privacy
For more privacy and security, system shouldn't be dependent on the cloud or the internet.


Managing Devices
A perfect solution with more flexibility than you will ever expect.
Everything is Interconnected
Grapes enables an ecosystem of devices in a smart home that work intelligently together.
The perfect synchronization of lighting, cooling, security, blinds, multi-room audio, and more.
This creates an exceptional living environment.
Intelligent & Efficient Automation for Everyone
Grapes provides a comprehensive automation solution for homes, workplaces, meeting spaces, and other buildings.
Life moves quickly. Your intelligent home is ready to help.
Make your living space Intelligent, we provide a complete solution, from consultation to planning to implementation and after-sales service. This covers both new construction and renovations.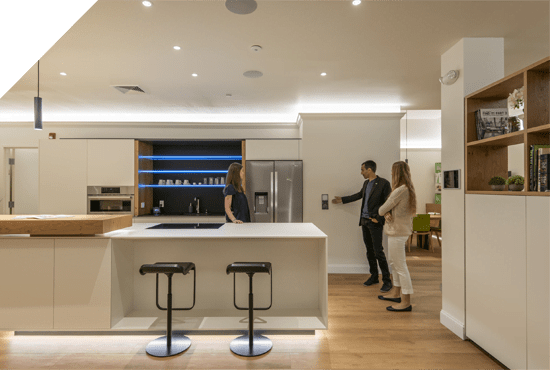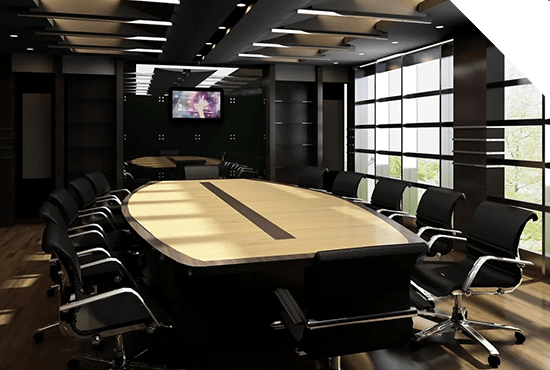 Contact us to automate your workplaces and other commercial buildings. Grapes provides a high quality solution, user-friendly software, and easy controls that together provide a robust ecosystem with a variety of open interfaces.
Interior Designers & Contractors
We do full automation projects in a variety of areas, including lighting, cooling, curtains, security, and more. We carry out this service for construction experts from architects to project developers and contractors.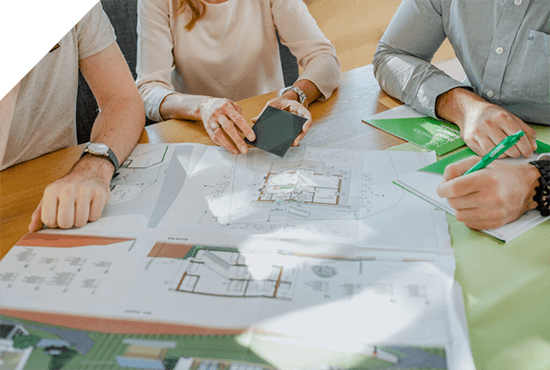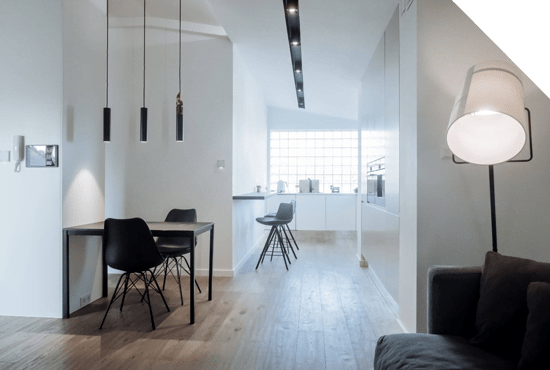 We provide and install the best home automation system available, done by fully qualified and certified technicians.
We give homeowners free consultations and smart home demonstrations. After that proposal will be prepared based on floorplan once order confirm our installers start planning and design wiring and system layout.
Our Smart Home installers are highly skilled, professionally trained, and have many years of experience. Our systems and products are approved and meet quality standards. In order to give our customers complete piece of mind, our maintenance and support package includes annual testing on electrics. 
We're on the go to make Smart Home Malaysia
Look at the Smart Home projects and services we provided to them.
Frequently Asked Questions
1. What Is In a Smart Home?
It is the future of homes that consist of your house lighting, curtains, audio, security, and much more all working together to achieve a harmonious system. Everything is controlled without you needing to lift a finger or using your phone to control it. But, you can also do so if you wish to control the system. This is what how smart home life is meant to be.
2. Is a Smart Home Worth It?
Yes, of course! It is worth it simply for the convenience for all homeowners out there. By having a smart home, you can be at ease for not needing to remember to turn on and off certain switches or to arm your home. It also saves your energy and electric bills at the end of the month. Sit back and relax as your smart devices takes care of all your home tasks.
3. How does smart home work?
It works by having an integrated and seamless system. This integrated system can be done by either a wired or wireless system. However, we recommend a wired system as it is more stable than wireless and is not prone to any outside interference. Worry not, as we are partners of Loxone which offers a complete smart home solution that is perfectly able to integrate into existing homes and new homes alike.
4. How much does a smart home system cost?
Let's first debunk a myth about the cost! Smart home systems are NOT costly. The pricing may vary according to your home size and type. Even so, you are always welcome to a free consultation with our experts at any time to ensure you have the right solution that match your budget.
Hear from Happy Homeowners in Malaysia
Excellent service rendered despite challenges on area of coverage. Professional and well versed on home automation. Value for money compared to most players in the Malaysian market.
The system provided by Grapes is reliable, automates lots of house functions, and can be upgrade for others function in future. The after-sales services provided is good with support onsite and offsite via remotely.
Easy control and monitor from anywhere, satisfied with the products and usage. The price is reasonable to obtain such technology and professional work. A must for all modern households.
Satisfied with their services. Good quality products and professionalism in work. Recommend for all luxury house owners who want to add comfort and convenience to their homes.
I am happy to receive this service. Feel good when I can control everything far away from my house.
Want to know more?
Let's discuss your personal smart home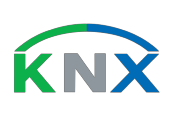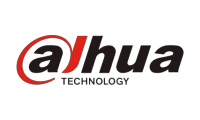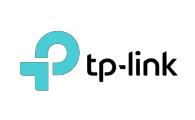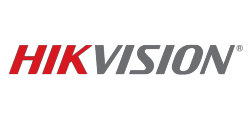 We deal In various brands
across Malaysia