Smart Home Security System in Malaysia
Monitor your property from anywhere
Smart home security allows you to monitor your smart home property from just about anywhere using a internet connection. It improves safety of landed houses and apartment and can integrate cameras, sensors, alarms, locks, etc. which can be controlled remotely with your smartphone or tablet. Grapes offers a robust 3-layer home security system which not only records and alerts incidents but helps to prevent as well. In the first layer the outdoor security cameras equipped with motion sensors detect and disturb intruders, it may also include a doorbell camera to protects parcels at your gate. The car porch becomes the second layer to equip indoor cameras and motion sensors. Finally, the third layer consists of security sensors and smart door lock connected to the alarm and the lights – making your home totally protected from intrusions.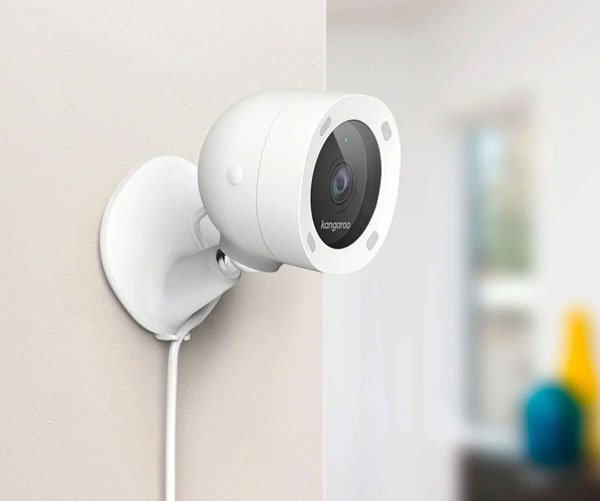 Benefits of Smart Security System
There are numerous benefits to invest in smart security system, whether it is being newly constructed or renovated:
Presence
Based Burglar Alarm System With Multi-Stage Response.


App Notifications
When Incident Is Detected


Delayed Arming
Feature With Optional Panic Buttons


Monitoring
Central And Control Of Alarms From The App


Access Control
For Door Locks, Door And Gate From Anywhere Through Your Mobile


Easy Disarm
During Delivery By Courier Or Visitor


Smart Deterrence
Using Lights And/Or Audio Messages When Outdoor Presence Is Detected


Access
Share access to Visitors Without Sharing Keycodes, Communicate Through Intercom Even When You Are Not At Home
Implementing a Home Security System
Install an end-to-end encrypted Wi-Fi enabled smart auto-gate controller, that lets you monitor and control auto-gates or doors using your smartphone. Simply connect our smart device to your auto-gate or door and remote control is at your fingertips regardless of where you may be located. Our unique auto open feature uses GPS based geofencing technologies. Once your presence is detected within the range of a 500m radius it opens the gates automatically turns on other smart home devices as well.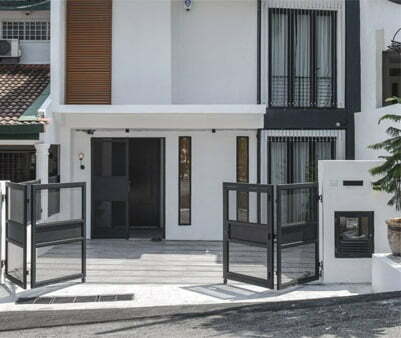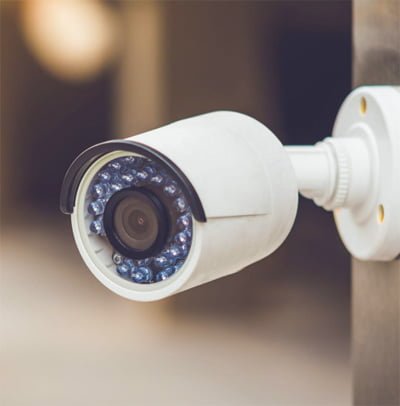 The best home surveillance cameras are the ones using Smart Deter technology. Our smart security solution uses them to detect threats and scare away trespassers or thieves with light and sound so you can have your peace of mind know your home is protected.
Wired or wireless cameras monitor your home 24/7 giving you real-time update using object detection algorithm. So, you can see immediately see what happens on your property wherever you are. What's more, you can speak through the camera to communicate with pets or kids, right from our app. House inhabitants can also instantly connect with you by tapping a button on the camera.
A smart home allows you to keep an eye on what is happening inside as well as outside of your home. Especially if you want to see the view outside your main door regardless of where you may be then an integrated video intercom system fulfils this need. It allows instant notifications when someone rings the doorbell. You can see and speak with the person at the before unlocking the door remotely. And of course, the device records the footage so it can be replayed later, if needed.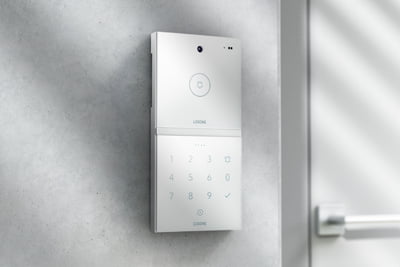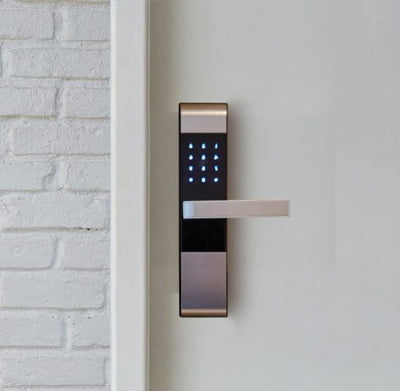 Enjoy keyless entry with Smart Life Smart Locks, you always know that your front door is secure, and your home is safe without a key in sight. Provide unique codes for people you know and lock or unlock remotely from anywhere. Digital locks can be integrated with our smart home system so when you hard lock your main door with the touch of a button it can automatically turn off your house lights and arm your security system. With a connected Grapes system, everything works together just nice.
Burglar alarms offer a multifaceted protection. When out of house these can deter intruders and protect your property, and whilst you are in house, they ensure your safety. For example, to deter intruders, it can be programmed for a step-by-step approach. First the entire house is illuminated by flashlights; the blinds maybe raised to make the house 'transparent; occupants are alerted and if required security services are dialled. 
For simpler alarm system, when triggered for your home it may begin a sequence of alarms. This will include the external alarm sounding, lights in the home flashing, and a loud alarm tone being played through internal speakers. Nominated members of staff are immediately notified about the alarm being triggered straight to their smartphone.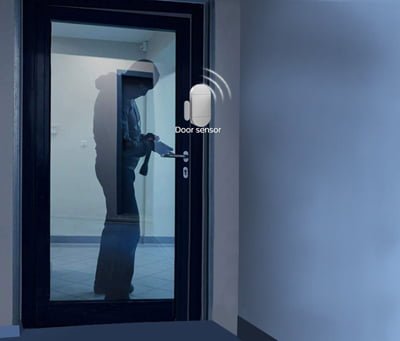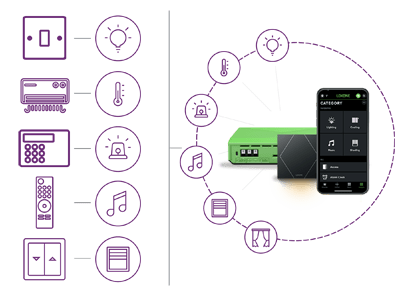 All smart home security components – cameras, sensors, doorbell, and door locks are integrated in one platform. This allows you to conveniently access everything from one App, and this work seamlessly with smart voice assistants like Amazon Alexa, Google Home, and Apple Homekit.
Cost of Smart Home Security in Malaysia
Package Pricing of Smart Home Security Solutions
| | | | |
| --- | --- | --- | --- |
| | | | |
| | Layer 1: Outdoor Fencing/Walls & Gates | 1x Smart Home Server, 4x Smart Cameras, 1x Smart Doorbell. | |
| | Layer 2: Outdoor Fencing/Walls, Gates & Car Porch area. | 1x Smart Home Server, 4x Smart Cameras, 1x Smart Doorbell, 1x 360` movable camera in porch, 1x Motion Sensors | |
| | Layer 3: Outdoor Fencing/Walls, Gates, Car Porch area, Front Door & windows | 1x Smart Home Server, 4x Smart Cameras, 1x Smart Doorbell, 1x 360` movable camera in porch, 1x Motion Sensors, 1x Smart Door lock, 4x Smart Window & Door Sensors, 1x Alarm Siren | |
* Starting price without installation. For further details and customizations please contact us.
Pricing for Individual Home Security Systems
Specifically designed for working parents or homeowners who are not at home most of the time and worry about kids, parcels and guests.

1x Smart Home Server, 1x Smart Cameras, 1x Smart Doorbell, 1x Smart Auto-gate Device, 1x Smart light switch, 1x Smart Door Sensor

Smartphone control auto-gate without the need to use separate remote anymore. Support for all auto-gate motors

1x Smart Auto-gate Device

Secure your home by our Smart Alarm system that gives you notification on every door and window action. It also takes care of other things like fridge door, gas and water leakages.

1x 8 Zones Smart Alarm Controller,

20x Door Sensors & window,

1x Siren

Smart Doorbell with Automated Gate

Your eye on your front gate. Easily control gate from outside through your smartphone to allow visitors and delivery persons

1x Smart Doorbell, 1x Smart Auto-gate device
* Starting price without installation. For further details and customizations please contact us.
Want to know more?
Let's discuss your personal smart home